News
Lilla Frances Viles and National Dance Council of America - Senior Scholarships
2018 National Dance Council of America - $2,000
David Grannum
Teacher - Linda Mercer-Botelho

2018 Lilla Frances Viles Scholarship Winner - $1,000
Talia Gebhard
Teacher - Diane Abraham and Susan Edson
Dean College Scholarship
Congratulations to Rebecca MacLellan, student at The Commonwealth Dance-Academy who was awarded a 4 year $18,000 per year scholarship to Dean College! This scholarship was available through DTCB and the students were amazing through their auditions at our November Convention and student Workshop!
---
Click Below to Download the 2018 Lilla Frances Villes / National Dance Council
Scholarship Application!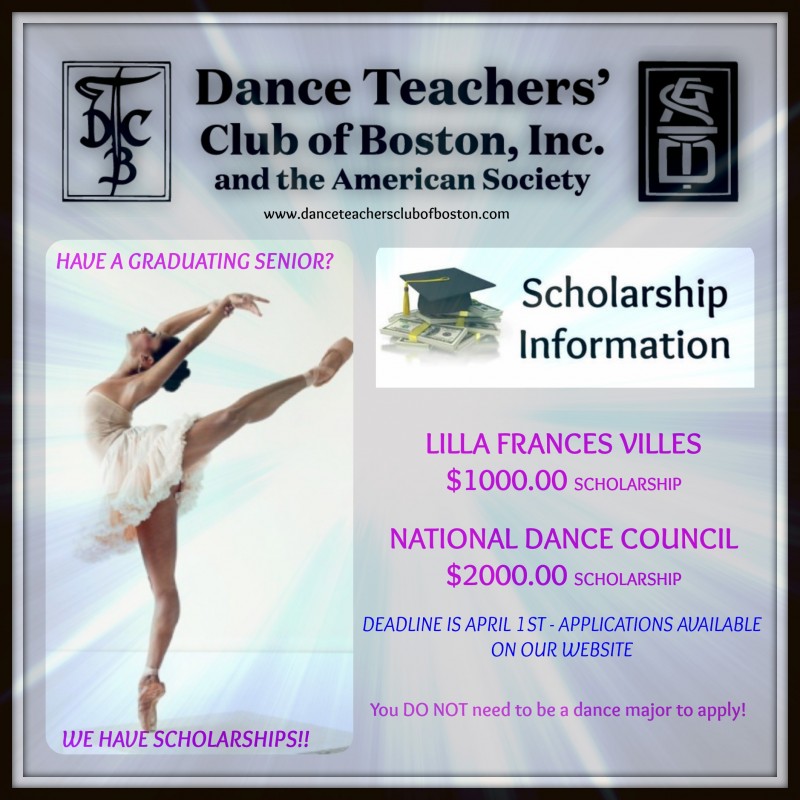 ---
Congratulations to the 2017 Dance Education Training Course Graduates
---