About
The Dance Teachers Club of Boston was founded in 1914, and its affiliate, the American Society of Teachers of Dancing, was established in 1879, making us the oldest professional dance organization in the country. The organization originally began with 80 members and now has a membership of over 390. These members come from all over the United States, Canada and Europe.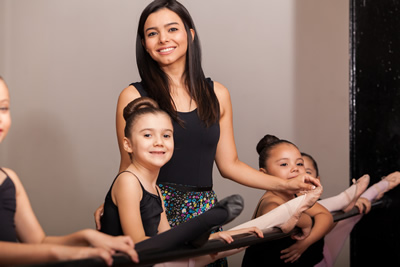 The objectives of the Club are to elevate and advance the art of dance in all its educational aspects and to encourage uniform methods of instruction.
In an effort to further these goals, the Club holds four meetings on the third or fourth Sunday of the months of September, October, November and January. These meetings present classes conducted by outstanding faculty in Performing Arts and Ballroom, as well as Business Meetings which cover matters of importance to the Club, its members and the industry in general. These meetings are free to members. The sessions refresh and revitalize teachers for the benefit of their students.
In the early 1940's a course was started for those students wishing to strengthen and broaden their dance education. This course has expanded and grown over the years. It is now called the Dance Education Training Course. It is held every summer and is one of the most respected Dance Education Courses in the country.
Student Workshops are also available to students of members at the November meeting. These workshops consist of technique and material classes, which increase the expertise of all in attendance.
The Dance Teachers' Club of Boston, Inc. and the American Society are members of the National Dance Council of America and many of our members have served on its Boards and currently still do.
**National Dance Council of America is the governing Council of NDCA Sanctioned Events, recognized by the World Dance and Dance Sport Council as it's sole representative in the United States of America.
**Unity is a non-profit coalition of dance education and associated organizations. It promotes cooperation and dialogue within the dance profession and speaks with a united voice on dance education and dance-related issues.
For more information contact the President HERE